I have been immensely blessed by Paul David Tripp's devotional book, New Morning Mercies. So much so, that I have given away 20 of those books to other men. There are seven to eight of us men who meet together for prayer, on Sunday mornings at 7:00am. I gave each of them a book as well as one to give to another man.
I gave one to a Pastor and he has since ordered ten additional books.
God has blessed me and I'm thankful.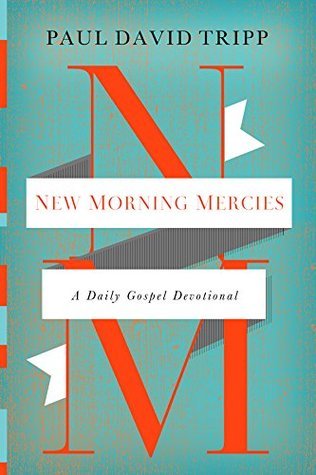 I have no financial relationship with the author and I receive no financial compensation for endorsing this devotional. I ordered them through Amazon.
I received my copy, about a year ago, from a friend in Ontario. He had it forwarded to my home address in Newfoundland.
One verse of scriptures summarizes the content of this devotional book.
2 Peter 3:18 But grow in the grace and knowledge of our Lord and Savior Jesus Christ. To him be glory both now and forever! Amen.
Blessings
Steve